Do not miss this show today with two incredible, 13-year old entrepreneurs who have done amazing, life-changing work. Today, you will feel very good about our future and the survival of our beautiful planet.
Here's some background on them and their organization, One More Generation. We'll post some more later today. Enjoy the show.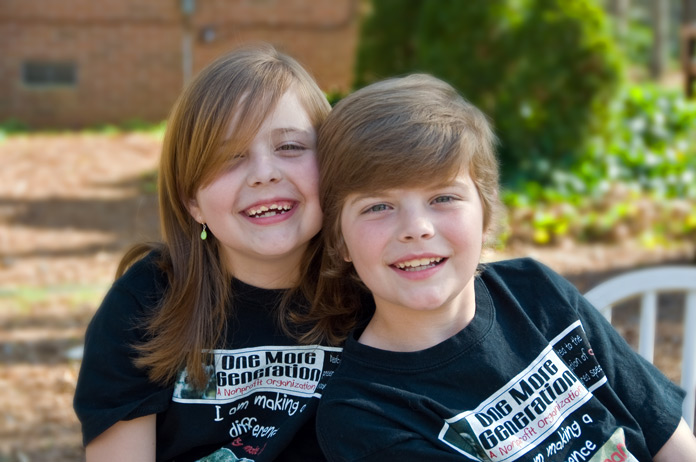 About Our Founders: One More Generation (OMG) was founded by two elementary students here in Fayetteville, GA. The founders are Carter (now 13) and his Sister Olivia (now 11.5), who are both extremely passionate about animals and conservation. They have been adopting Cheetahs in South Africa over the past few years and when they heard that Cheetahs, along with so many other species were close to extinction, they knew they had to act.

Olivia and Carter started their own nonprofit in an effort to help educate kids and adults about the plight of endangered species so they can save them for at least One More Generation… and beyond.
One More Generation (OMG) was formed in late 2009 and officially filed with the state of GA as a nonprofit in January of 2010. OMG was granted their
501(c)(3)
status by the IRS in May of 2010.
Shortly after starting their organization the Gulf oil spill happened (April 2010). Olivia and her brother came home from school and watched with their parents the first images of seabirds and sea turtles being pulled out of the Gulf caked in oil. Olivia immediately started to cry and she looked at her parents and asked, "What are we going to do about this problem?"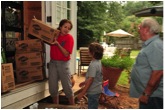 So they picked up the phone and contacted the four largest agencies involved with the animal rescue efforts. Each of the agencies gave them a list of badly needed animal rescue supplies. The two kids spent the next four months going from church to church, and from school to school giving presentations and asking for help collecting the supplies.
Then in late August of that year (on Olivia's eighth birthday) the two kids headed to the Gulf to deliver the supplies. They spent 5-daysin the region and worked with the Marine Mammal & Sea Turtle Rescue Center who gladly accepted the collected supplies. The center had 146 sea turtles, several sharks and even a dolphin, all of which needed their care. The kids had a blast working at the center and meeting all the dedicated staff and volunteers who worked so hard to save these animals.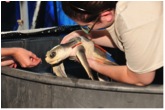 On the last day of their trip, a veterinarian from CA (who was volunteering her time and helping out at the center) approached the kids and commended them for their hard work and passion. We were all so proud of the work the kids had done and none of us could have imagined anything else we could have done to help these animals.
Just then the veterinarian asked the kids what they were doing about the environment. Perplexed we all looked at her like she was from Mars. Weren't we doing enough, why should we be focusing on the environment? After all, our organization was about trying to save endangered species. Helping out during the oil spill was kind of a bonus thing we were doing. Weren't we doing enough we asked?
Well, she said, not really. With open mouths we all stood there confused. She continued on by explaining that it takes 6-8 weeks to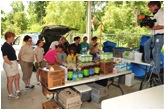 rehab these animals with all the supplies we brought. She then asked us "Where do you want me to put the animals when they are all better?" Not understanding her question, we all answered "why back in the ocean of course. After all, I am sure the oil will be cleaned up someday and surely there are other parts of the ocean which are oil free that you could bring the sea turtles to we explained".