Interesting contrast. Multiple countries reinforcing support of the Paris accord, the US back away. What does the US see that others do not? Does it make sense?
Think about what it took to get this deal done. The hours of work. Garnering support from around the world, including the business world. Hard negotiations but with good intent of protecting the planet from further damage, While, we might add, expanding our global economy perhaps like never before. An international agreement of quality of life for all.
Is that not a great goal, mission? What has changed in the past few months to dissuade us that this is the future we want? Nothing but silly, stupid politics. Nothing but an administration, as it relates to building a cleaner, brighter, smarter future grand standing and thinking very short term.
Regardless of the US decision, we will march on and succeed.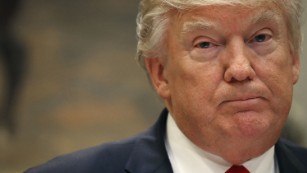 European Union leaders and China vowed Thursday to push forward with the Paris Agreement on climate change as the world waits to see whether US President Donald Trump will pull out of the landmark accord.
Such a move would be a major break from international partners that would isolate the United States in efforts to curb global warming.
Now EU and Chinese leaders have banded together in an unusual alliance that emphasizes the absence of the United States --
the world's second biggest emitter of carbon dioxide after China -- from the playing field.
Miguel Arias Cañete, EU commissioner on climate action and energy, told CNN in a statement that the two powers "are joining forces to forge ahead on the implementation of the Paris Agreement and accelerate the global transition to clean energy."
"No one should be left behind, but the EU and China have decided to move forward. Our successful cooperation on issues like emissions trading and clean technologies are bearing fruit. Now is the time to further strengthen these ties to keep the wheels turning for ambitious global climate action."
The two spell out their continued commitment to the deal in a draft joint statement, obtained by CNN, which is slated to be published Friday at an EU-China summit regardless of what Trump announces.
"The EU and China consider climate action and the clean energy transition an imperative more important than ever," the draft statement says, and "commit to significantly intensify their political, technical, economic and scientific cooperation on climate change and clean energy."
The powers also "underline that tackling climate change and reforming our energy systems are significant drivers of job creation, investment opportunities and economic growth," according to the draft statement, which also emphasizes the importance of international collaboration in curbing global warming.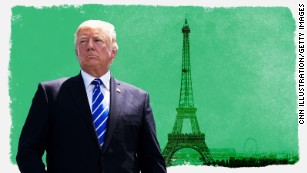 Speaking alongside German Chancellor Angela Merkel in Berlin on Thursday, Chinese Premier Li Keqiang said his country had "stayed true to its commitment" in fighting climate change over the past few years, including "promoting the signing of the Paris Agreement."
Li said: "Fighting climate change is a global consensus, not invented by China," an apparent reference to
a tweet Trump once made
on the subject.
Merkel said she was pleased China was sticking to the Paris climate accord, adding that "the cooperation of the European Union with China in this area will play a crucial role especially in regards to new technologies."