How does this make sense...financially or environmentally? You let mining companies dump into our rivers, creating health risks for the rest of the community? Given what we know today, and the work we've done to restore clean air and water to many communities--though, we have failed to do so in many--why open the floodgates to industrial pollution?
This is bad government. Who in on the mining companies payroll in DC?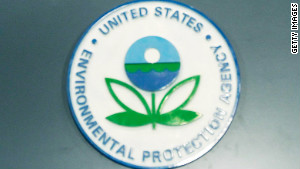 Washington (CNN)
The Republican-led Congress took its first steps Wednesday to roll back environmental, financial disclosure and energy regulations put in place by the Obama administration.
The House passed a resolution, 228-194, that would repeal the "Stream Protection Rule," a measure issued recently that barred mining companies from putting any of their waste in local waterways.
The Senate is expected to approve the resolution as early as Thursday and send it to the President's desk.
Republicans are using the Congressional Review Act to target regulations enacted in the final 60 days of the Obama administration. Since its creation, there has only been one instance when Congress was able to overturn a regulation. In 2001, Republicans rolled back a workplace rule requiring employers to take steps to avoid ergonomic injuries.