OK, who is right? Should we be bearish or bullish on solar's prospects? Or, should it matter to us at all? What if we invest in solar systems that perform great, give us a good return and fix our costs? What else matters?
Not much, as far as we are concerned. Solar will survive and thrive if they do a great job, like any company or vertical. Yes, they are subject to market swings, like the price of oil. But it is because so many other sources of power are unpredictable and out of our control that we love fixing our energy future with renewables. In addition, of course, to the environmental benefits and being part of the solution.
Better others speculate while we make all clean energy work well on a very fundamental, economic basis. Then we'll be in a great position to add storage, energy management systems and evolve into our own micro grids in which we will fully control our use of electricity.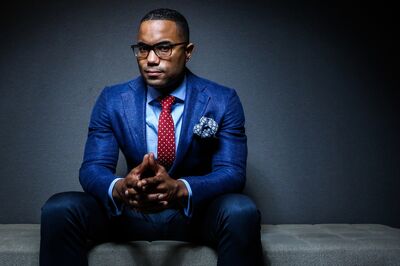 '

Everybody hates me,' says analyst Gordon Johnson in jest

Critics say he's an ally of hedge funds and short-sellers
When Elon Musk's SolarCity hosted stock analysts about a year ago to gush about its prospects in the solar industry, Gordon Johnson was nowhere to be found.
It seems that Johnson, a 36-year-old analyst at boutique advisory shop Axiom Capital Management Inc., wasn't invited. This may not have been an oversight; it happens to him a lot.
But given his generally good track record, "People are inclined to listen,'' says Michael Morosi, an analyst at Avondale Partners LLC in Nashville. "He's pretty much two-for-two the last two cycles."
Solar Returns
Investors may share this view. The Bloomberg Global Large Solar Energy index has dropped about 5.6 percent since Trump was elected, compared with a 9.8 percent gain in the broader S&P 500 index.
"Research analysis is best done without a prevailing bias," says Brad Meikle, an analyst at Craig-Hallum Capital Group LLC in San Francisco. "It's pretty clear that Gordon's got a pretty negative view of the clean-energy space."
Johnson dismisses talk that he is, as he puts it, similar to a broken clock that gets it right twice a day. "There's no luck in making a short call," he says. While most companies ignore his questions, SolarCity is among the exceptions, even if it didn't invite him to a conference. His bearishness certainly doesn't diminish his standing where he works, he says.
"My boss doesn't care about my negativity,'' says Johnson, who says he has about 400 clients, mostly hedge funds. "He just cares that I make commission."
A spokeswoman for SolarCity declined to comment.